Private Dining
NONE THE WISER
Named after a Dexter cow born in 1892, our 18-seater private dining room, NONE THE WISER, is a tribute to native breed cattle. The walls are adorned with images from over the years of Dexter and Kerry cows, heifers, bulls and steers. We searched through original Herd Books from the 1880s and 1890s to create a reimagined Dublin Agricultural Society Show winners board.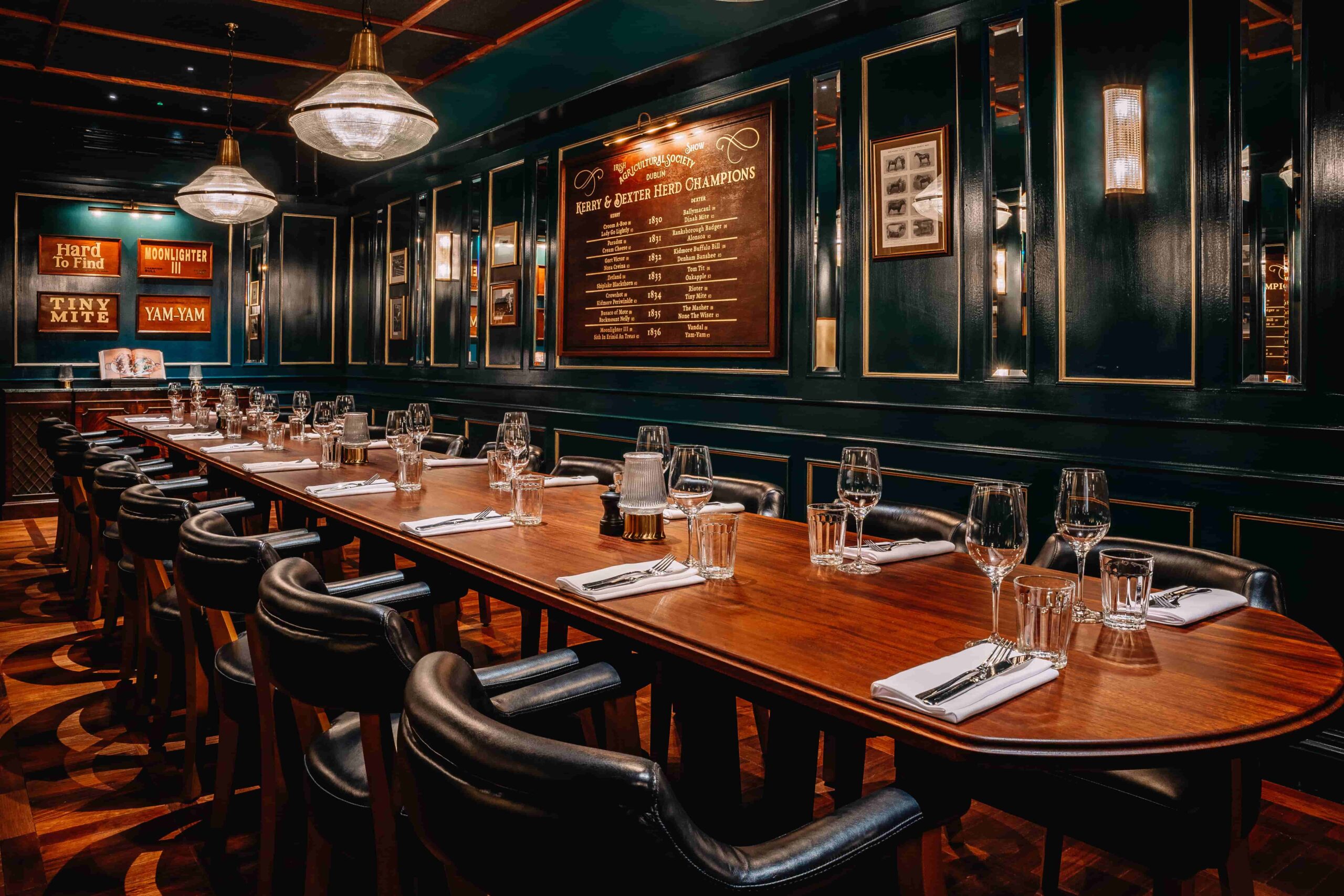 Unsurprisingly, the farmers of Ireland have long had a way with words, and we've honoured such finely-named beasts as Croom A-Boo (Kerry bull, 1888), Razzle Dazzle (Kerry heifer, 1893), Charley's Aunt (Dexter heifer, 1893) and the King of Killarney (Kerry bull, 1894).
We think this cattle-hand poetry should live on.
Dinna Forget (Dexter heifer, 1893).
We have designed special sharing menus which offer a range of classic Hawksmoor dishes and our dictionary thick steaks. All are served family-style – with the steaks cooked to order, sliced and served in cast-iron skillets with our legendary sides and sauces. Large sharing puddings complete the feast.

On Sundays we also offer our Sharing Roast menu which includes a selection of sharing starters, our famous beef roast for main course and a choice of puddings. All menus can be accompanied by matched wines selected by our expert team. We can also create a bespoke cocktail menu for your event. We can cater for vegetarians or any other dietary requirements that you or your guests may have*.

For more information on private dining please fill out the Inquire Now form or contact us at dublin@hawksmoor.ie.
You can also contact us at: +353 1 485 4720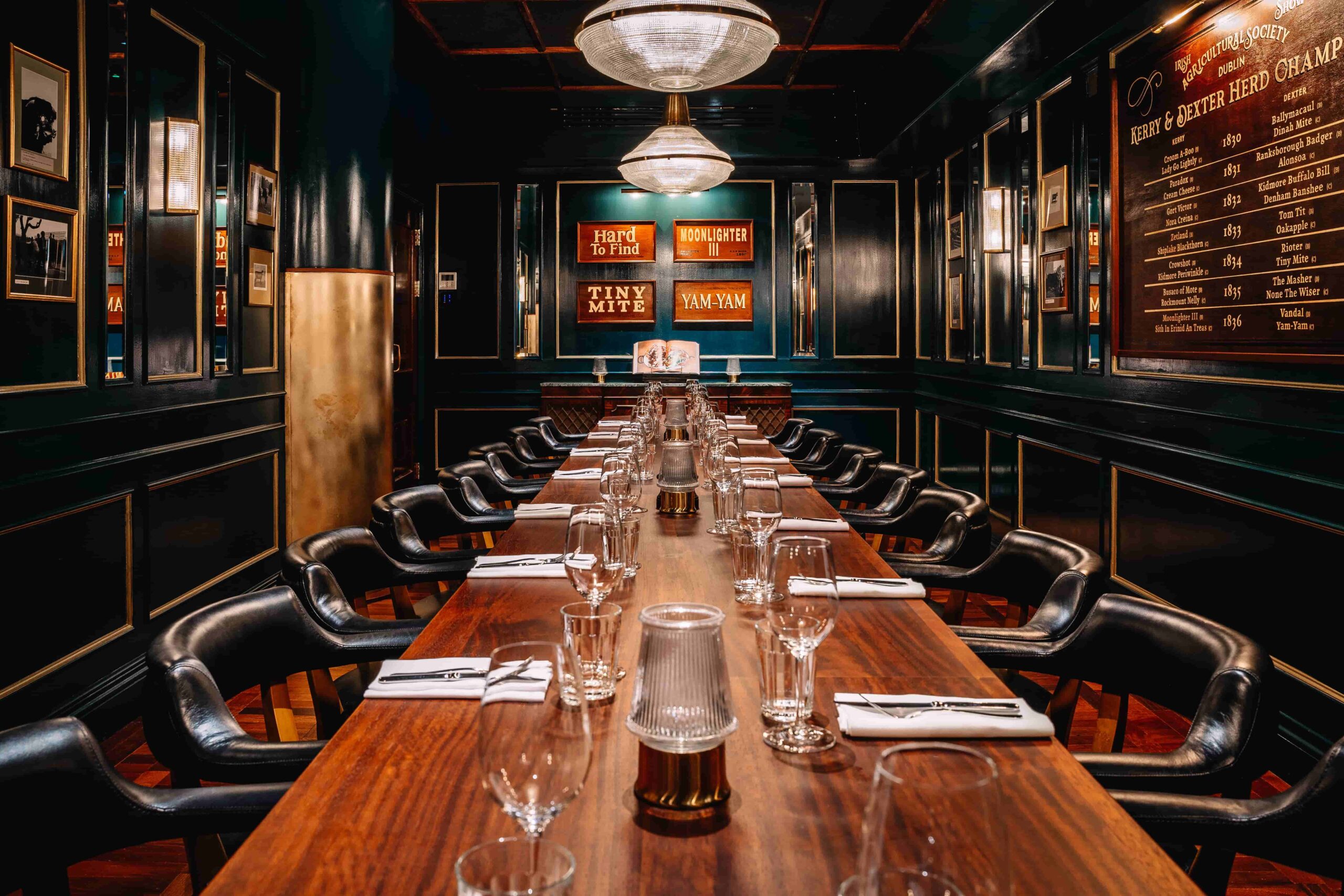 *Terms & conditions apply, please contact the reservations team for further details.