About Us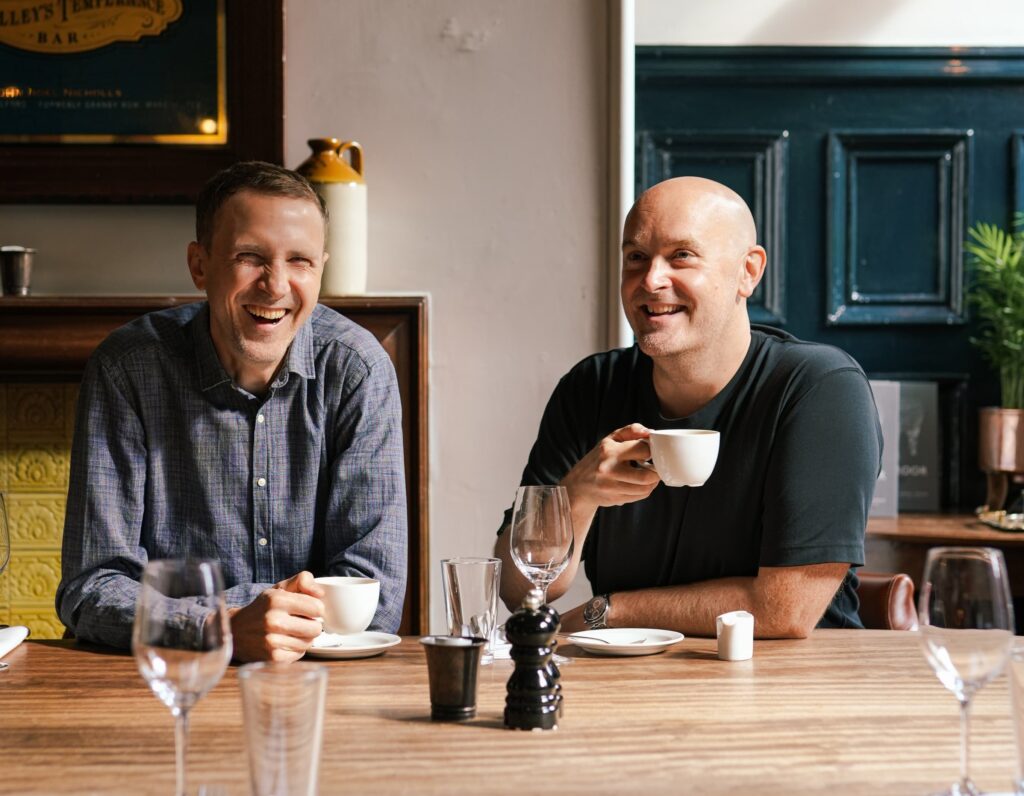 Hawksmoor's roots can be traced back a long way, with a young Will & Huw forming a fine friendship over early morning McMuffins, whilst waiting for the bus, and post-school hand cut chips (actually the first thing Huw learnt how to cook).
With both coming from families with a real history of food, it seemed inevitable that they'd both end up in the "industry". Hawksmoor was inspired by a memory of how good steak can taste; of fantastic steak suppers that managed to silence a large and unruly family – and of the realisation that despite many, many restaurants offering steak on their menus, it just wasn't up to scratch with how they so hungrily wanted steak to be.
Before embarking on what is now a 17-year journey, they travelled the world in search of the perfect steak. And the verdict? That the best steaks come from carefully-reared cattle on small, community farms. Once they had the steak sorted, they set about trying to make Hawksmoor the best restaurant to work at. They thought that if they achieved this (or at least got close), then everything else – happy customers, repeat visits, word-of-mouth, maybe even a bit of profit – would follow.